Created by Jared Hoffman, The Stoner's Coloring Book features over 40 original illustrations from nine different artists, ranging from "zen landscapes" to "trippy collages of your favorite munchies" to be enjoyed with your best ~buds~.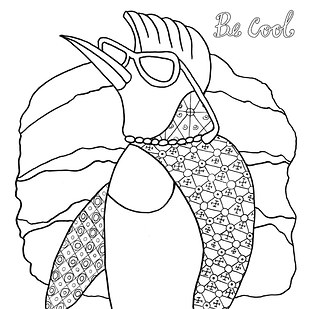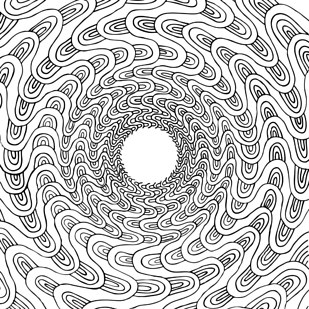 So trippy.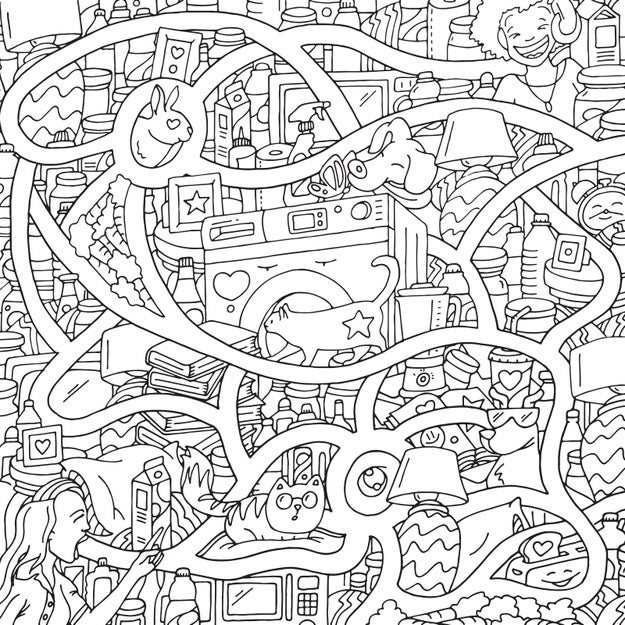 TarcherPerigee
Whoaaa, man.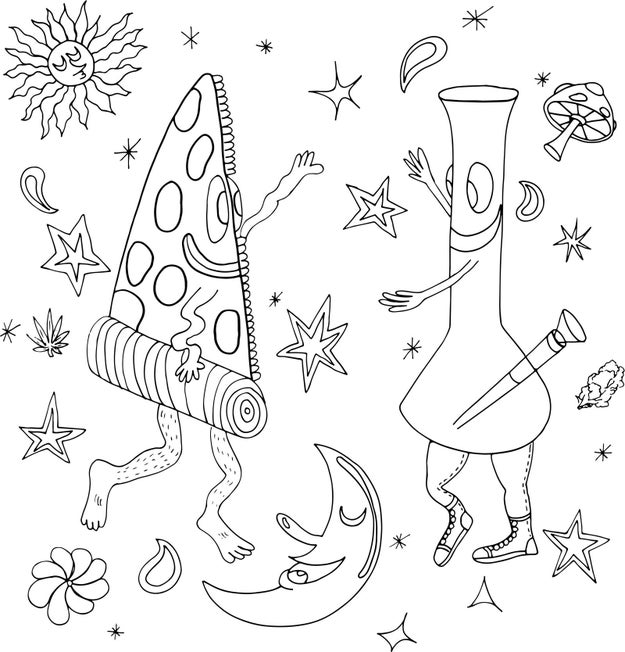 TarcherPerigee
Hoffman told WeedWeekly about his inspiration for the book:
What inspired me to create The Stoner's Coloring Book? I'll let you guess (hint: it's exactly what you think it is). But the truly inspiring aspect of this coloring book is its collaborative nature. The book's 44 illustrations were hand-drawn by 10 up and coming artists from around the globe, from New York to California to Buenos Aires. Each piece was curated specifically for the high-mind. The book's art range from drippy, psychedelic visions to soothing landscapes to classic stoner humor and are guaranteed to satisfy more than a fresh pizza at your doorstep. Put on some music, fire up, and crack open the colored pencils — and you'll know what I'm talking about.
You can get a copy of The Stoner's Coloring Book here.